HOLANDIJA:
"What an amazing week it has been at ICYS. We had a blast in Belgrade. Thank you for the lovely memories!" — with Reinier Goudswaard, Michael Kawczynski,Martijn Van Wijk, Demi Van Dalen, Joey Roelofsen,Anne Siersema, Amy Pieper, Saskia Witte, Vera Van de Donk, Chiri Loeters and Annabel Broer.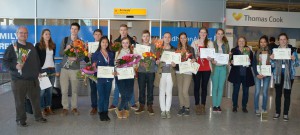 NEMAČKA:
Deutsches Team 2014 für die Internationale Konferenz für Junge Wissenschaftler (ICYS) in Belgrad, Serbien.
Danke,  Belgrad war ein fantastisches.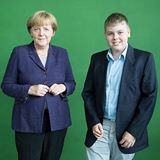 INDONEZIJA
Congratulation, Putra-putri remaja Indonesia kembali meraih prestasi dalam ajang lomba presentasi karya ilmiah tingkat internasional, yaitu International Conference for Young Scientists (ICYS) yang ke 21. Lomba ini diselenggarakan di Belgrade, Serbia, sejak 17-23 April 2014.